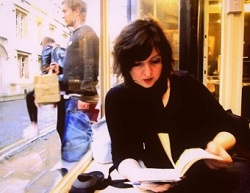 Danica Radovanovic is an internet researcher and social media consultant.
She is an academic, blogger and an analyst in Information Communication Technologies and Digital Media. Danica is a University of Oxford and Fulbright Scholar in Information, Communication and the Social Sciences.
Danica writes for the Scientific American blog, Global Voices Online, and other publications. She is a member of Wikimedia,  OSI, ISOC, and is a TED Associate. Danica is one of the judges at the International Science contest supported by the Australian government.
When not exploring serendipities, trying new technologies and conducting projects, Danica is occupied with creating photography, enjoying art, travelling, discovering new places, and exploring music. She is passionate about collaboration, creativity, helping humanity, using technology and innovation in every form.
Danica provides consulting and training to both the government and non-government sectors.
Follow Danica on Twitter @DanicaR or read more from her at  'Digital Serendipities'.