Private health insurance and medical care utilization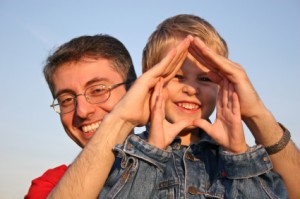 is of a great importance to every person. It enables us to have medical care at our disposal every time we need it. Different health insurances cover different things and if an insurance paid by your country does not work there is always private health insurance.
Basics:
Health insurance is insurance against the risk of incurring medical expenses among individuals. By estimating the overall risk of health care expenses among a targeted group, an insurer can develop a routine finance structure, such as a monthly premium or payroll tax, to ensure that money is available to pay for the health care benefits specified in the insurance agreement. The benefit is administered by a central organization such as a government agency, private business, or not-for-profit entity. [1]
This paper examines the impact of supplemental health insurance policy ownership on the use of health care services by the elderly. It employs a data base consisting of Medicare claims data from over 2,000 beneficiaries in six states, actual copies of their supplemental insurance policies, and detailed survey information. The results show that policy ownership has a substantial, positive impact on service usage and costs, particularly for beneficiaries in fair or poor health. The greatest impact was found for policies that provide first-dollar coverage. [2]
We study the effect of public insurance for children on their utilization of medical care and health outcomes by exploiting recent expansions of the Medicaid program to low-income children. These expansions doubled the fraction of children eligible for Medicaid between 1984 and 1992. Take-up of these expansions was much less than full, however, even among otherwise uninsured children. Despite this take-up problem, eligibility for Medicaid significantly increased the utilization of medical care, particularly care delivered in physicians' offices. Increased eligibility was also associated with a sizable and significant reduction in child mortality. [3]
Over the past 20 years there has been a continual decrease in the proportion of total personal health expenditures paid for directly by the consumer. Between 1950 and 1965 the reduced proportion of out-of-pocket expenditures was balanced by increased private insurance payments. Since 1965, with the advent of the Medicare and Medicaid programs, the shift in payments has been from the consumer to public sources. The growth in third-party payments for medical care varies greatly accordingly to service. By 1970, most hospital care and well over one-half of physician services were paid for by government and private insurance while 90 percent of the costs of dental care were still borne directly by the consumer.[4]
Uninsured patients and those covered by Medicaid presented with more advanced disease than did privately insured patients (P < 0.001 and P = 0.01, respectively). Survival was worse for uninsured patients and those with Medicaid coverage than for privately insured patients with local disease (P < 0.001 for both comparisons) and regional disease (P < 0.001 for both comparisons), but not distant metastases. The adjusted risk of death was 49 percent higher (95 percent confidence interval, 20 to 84 percent) for uninsured patients and 40 percent higher (95 percent confidence interval, 4 to 89 percent) for Medicaid patients than for privately insured patients during the 54 to 89 months after diagnosis. [5]
In Germany, employees are generally obliged to participate in the public health insurance system, where coverage is universal, co-payments and deductables are moderate, and premia are based on income. However, they may buy private insurance instead if their income exceeds the compulsory insurance threshold. Here, premia are based on age and health, individuals may choose to what extent they are covered, and deductables and co-payments are common. In this paper we estimate the effect of private insurance coverage on the number of doctor visits and self-assessed health. Variation in income around the compulsory insurance threshold provides a natural experiment that we exploit to control for selection into private insurance. We document that income is measured with error and suggest an approach to take this into account. We find negative effects of private insurance coverage on the number of doctor visits and positive effects on health. [6]
Australian government has passed legislation to means test the rebate on private health insurance. From the 1st of July 2012, depending on your age and income your health fund premiums could rise by over 40%. See in this video how these changes can affect you and your family. [7]
Conclusion:
Private health insurance is there to take care of your all health needs. If a person is in a position to invest in its private health insurance it can be a wise idea especially if they don not have any health insurance at all.
References:
[1] http://en.wikipedia.org/wiki/Health_insurance
[2] "Private health insurance and medical care utilization: evidence from the Medicare population." by: McCall N, Rice T, Boismier J, West R
[3] "Health Insurance Eligibility, Utilization of Medical Care, and Child Health" by: Janet Currie and Jonathan Gruber
[4] "Societal and Individual Determinants of Medical Care Utilization in the United States" by: Ronald Andersen, John F. Newman
[5] "The Relation between Health Insurance Coverage and Clinical Outcomes among Women with Breast Cancer" by: John Z. Ayanian, Betsy A. Kohler, Toshi Abe, and Arnold M. Epstein, N Engl J Med
[6] "The effect of private health insurance on medical care utilization and self-assessed health in Germany" by: Tobias J. Klein
[7] http://www.iselect.com.au
---