Psychiatric Aspects of Personal Injury Claims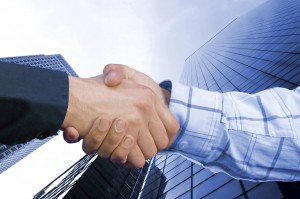 Personal injury is something that can unfortunately happen to anybody. It is most often an accident which can happen while working, while driving, travelling or in many other situations. It always leaves consequences but not only in a form of body injury but it very often leaves psychological consequences. People sometimes turn to lawyers to seek for legal compensation.
Personal injury is a legal term for an injury to the body, mind or emotions, as opposed to an injury to property. The term is most commonly used to refer to a type of tort lawsuit alleging that the plaintiff's injury has been caused by the negligence of another, but also arises in defamation torts. The most common types of personal injury claims are road traffic accidents, accidents at work, tripping accidents, assault claims, accidents in the home, product defect accidents (product liability) and holiday accidents. The term personal injury also incorporates medical and dental accidents (which lead to numerous medical negligenceclaims every year) and conditions that are often classified as industrial disease cases, including asbestosis and peritoneal mesothelioma, chest diseases (e.g., emphysema, pneumoconiosis, silicosis, chronicbronchitis, asthma, chronic obstructive pulmonary disease, and chronic obstructive airways disease), vibration white finger, occupational deafness, occupational stress, contact dermititis, and repetitive strain injury cases.
If the negligence of another party can be proved, the injured party may be entitled to monetary compensation from that party.
The amount of compensation for a personal injury will primarily depend on the severity of the injury. Serious injuries (such as broken bones, severed limbs, brain damage) that cause intense physical pain and suffering will tend to receive the highest injury settlements.
Aside from compensation for injuries, the injured person can also get compensated for how the injuries have affected his or her life. An example, a keen cricketer suffers a wrist injury which prevents him from playing cricket during the cricket season. This can be compensated for, over and above the award for the injury itself. This is called loss of amenity, and the award for loss of amenity is part of the claim for pain, suffering and loss of amenity.
In the same manner the injured person can also be compensated if, as a result of the injuries, there has been an inability to doing work which was previously really enjoyed. This is called loss of congenial employment.[1]
Statistics indicate that approximately 25% of those exposed to a traumatic event will develop a psychological illness, for example depression, post traumatic stress disorder (PTSD) or grief, and which can lead to anxiety and personality changes.  Some people have also been known to become dependent on drugs or alcohol.
The development of this type of injury can be common following a road accident, a railway accident, a work accident, suffering abuse, or after a specific event such as the infamous Hillsborough disaster.
It is often wrongly assumed that PTSD is the only recognised psychological illness that can result from such an event, but this is not so.
Unlike with a physical injury, the affected person may not immediately recognise that they have suffered a psychological injury.  In some cases it can take weeks, months or even years after the traumatic accident or event for the injury to develop.  The symptoms can range from flashbacks and nightmares, to irritability, anger, inability to concentrate properly, feeling low and despondent, fatigue and disturbed sleeping patterns.  It is quite usual for multiple symptoms to be experienced and for people to suffer with more than one type of psychological injury at the same time.  In almost all cases medical help is required to alleviate the symptoms. [2]
One hundred and seven accidentally injured adults were studied while in hospital and assessed prospectively twice more in a mean period of 28 months. The total incidence of psychiatric disorders considered to be caused by the accident during the follow-up period was 22.4%. The incidence of non-organic psychiatric disorders caused by the accident was 16.8% at the first follow-up and 9.3% at the final follow-up. Depressive disorders of different severity were most often seen. Only one patient suffered from a post-traumatic stress disorder during the follow-up, and none at the final follow-up (DSM-III). Organic mental disorders were diagnosed in 9.3% of the patients. In 5.6% of the patients this was the only disorder.[3]
Employers have a responsibility to protect their employees' health and safety at work. Part of this commitment is to protect mental health and minimise the likelihood of employees suffering from psychological as well as physical injury. Accidents in the workplace can cause more than physical injury. It's quite common for people to suffer psychological injury too.[4]
Thousands of victims get less than they deserve for their personal injury settlement, simply because they don't know how the system works.
Conclusion:
Personal injuries can happen in various places and it is not only the responsibility of an injured person but often of other participants in an accident or of an employer. The injured needs to know that they have the right to fight legally and get compensation for their injuries.
References:
[1] http://en.wikipedia.org/wiki/Personal_injury
[2] http://www.hinchliffes.co.uk/news/compensation-claims-for-psychological-injuries/
[3] The long-term psychiatric consequences of accidental injury. A longitudinal study of 107 adults. By U Malt
[4] http://www.irwinmitchell.com/servicesforyou/personalinjury/atoz/workrelated/psychological/Pages/default.aspx
Cite this article:
Ivanovic J (2011-09-02 12:16:06). Psychiatric Aspects of Personal Injury Claims. Australian Science. Retrieved: May 24, 2013, from http://www.australianscience.com.au/psychology/psychiatric-aspects-of-personal-injury-claims/

---